I'm super excited to be teaching all about the Cell Salts for the Florida Homeopathic Society in August. These will be 4 live lectures each one followed by a half hour Q&A.
Dates: 4 Tuesdays August 29, Sept 5, 12, 19 , 2023
Times: 6:30 – 8:00 pm EST
Where: Zoom! All lectures will be recorded and available for 30 days.
This course will explore the Schuessler Cell Salts from a classical homeopath's perspective giving pointers for home prescribers, students and practitioners alike.
These webinars will be packed with information and food for thought. The course will be peppered with cases from my own practice to illustrate the breadth and depth of this lovely range of remedies.
Topics covered:
I shall explore the cell salt landscape from a historical, philosophical and practical viewpoint.

I will describe the different manufacturing processes and implications for end users.

I will detail the keynote symptoms and main uses of each cell salt and in so doing review how home prescribers, health care practitioners and homeopaths can use them—safely and effectively—for a variety of complaints.

Throughout the 4 weeks I will examine some of the many conundrums that surround this range of remedies and explore the ramifications thereof!

As a classical homeopath I will answer this question: Are the cell salts homeopathic or biochemic? And more importantly: Are they gentle support remedies or powerful healers in their own right?
This will be a fun, fascinating, affordable, and fast-paced course packed with information!
About Me & The Cell Salts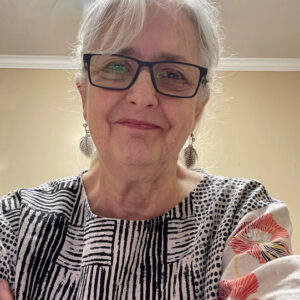 I have used the 12 cell salts my whole life.  As a child, my family doctor, a naturopath, prescribed herbs and cell salts when I was sick. As a young woman, I used them extensively as an alternative to allopathic medications for most complaints—for myself and my friends. As a student homeopath, I was taught to use them routinely for all patients. As a seasoned classical homeopath I finally figured out how to work with them more precisely and effectively. I am excited to be sharing my findings with you!